How to take part
Step 1
Sign up for the challenge, choose to run, walk, cycle, or go your own way and select a daily time goal.
Step 2
Take On Addiction throughout April!
Have important conversations about addiction, and enter your daily activity goals.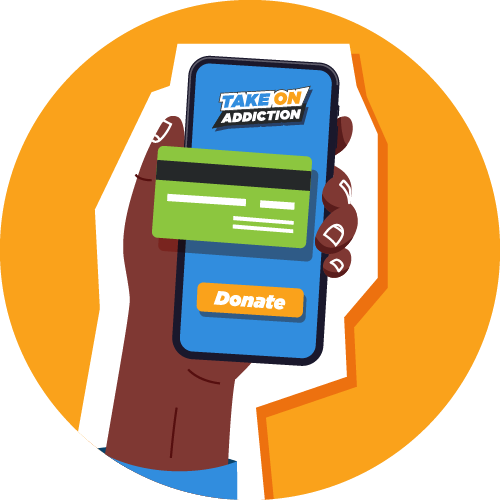 Step 3
Shout about your challenge milestones, and ask friends, family, and colleagues to sponsor you.
Step 4
Help people who want to live life beyond addiction.
What is Take On Addiction?
Take On Addiction is a 30 day challenge starting April 1, 2022. Participants can run, walk, cycle, or choose their own time-based activity to complete.
During the month, participants are encouraged to fundraise for SMART Recovery organizations and help reduce the stigma associated with addictive behaviors.
Once you have signed up, you will be able to:
Personalize your own profile page
Join or create a team
Invite friends and family
Earn achievement badges while you fundraise
Why take part?
Addiction has grown into a global epidemic and demand for SMART Recovery's free services has increased dramatically during Covid.
Funds raised through Take On Addiction will assist SMART Recovery to continue facilitating change for people who want to find life beyond addiction.
SMART works and truly empowers individuals in a dark place to make a change for the positive.
Join us to Take On Addiction this April
Get fit, smash stigma, and raise funds this April to help people find life beyond addiction